On a Tropical Island Rain Forest
Beside a tranquil flowing river
near where we live on Maui
Bobbie Jo performs a number of arrangements
With her Soulfully Meditative
Native Indian Flutes...

Escape to our Tropical Island & Treat Yourself to the
Soothing Music World of Bobbie Jo…

Peruvian Flute 'With Water' by Bobbie Jo Curley
A meditative duet with a peaceful river in Haiku, Maui
Bobbie Jo Curley calls to the 'Spirits' thru her Peruvian flute.
Take a few minutes to breathe today...and listen...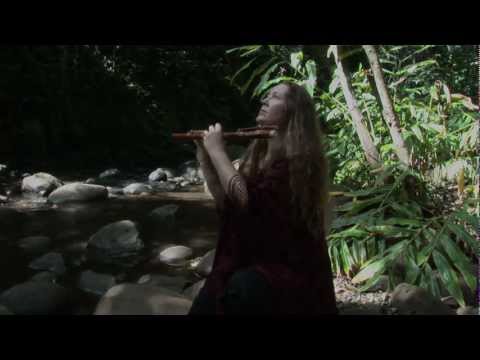 Distant Cousins
Meditative Flute music to the backdrop of Maui's beautiful
'upcountry' scenery...a Tropical Rainforest
Amidst the lovely song of flowing water...
"Distant Cousins" will take you to a different time and place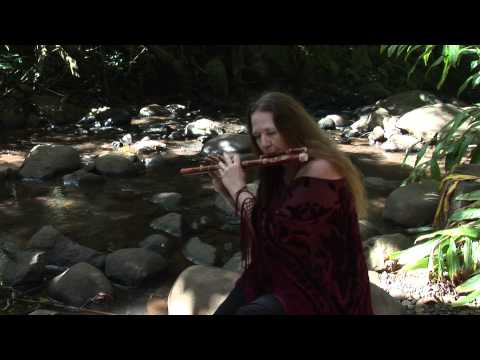 Native American Cedar Flute "True Love Song" by Bobbie Jo Curley
A heartfelt love song written for her true love and mate, Roger

Bobbie Jo plays a Native American Cedar Flute made by Guillermo
Martinez amidst the beauty of Maui's Rainforests